With embroidery, you can now take your personalized clothing to the next level by adding exquisite stitching designs to your favorite apparel. 
Available products
Embroidery allows you to create stunning personalized clothing items. You can explore our extensive product catalog to find the perfect apparel for your embroidery design. We offer a wide range of t-shirts, sweatshirts, and hoodies in various styles, colors, and sizes. Be sure to check our product catalog regularly for updates on the latest additions to our collection.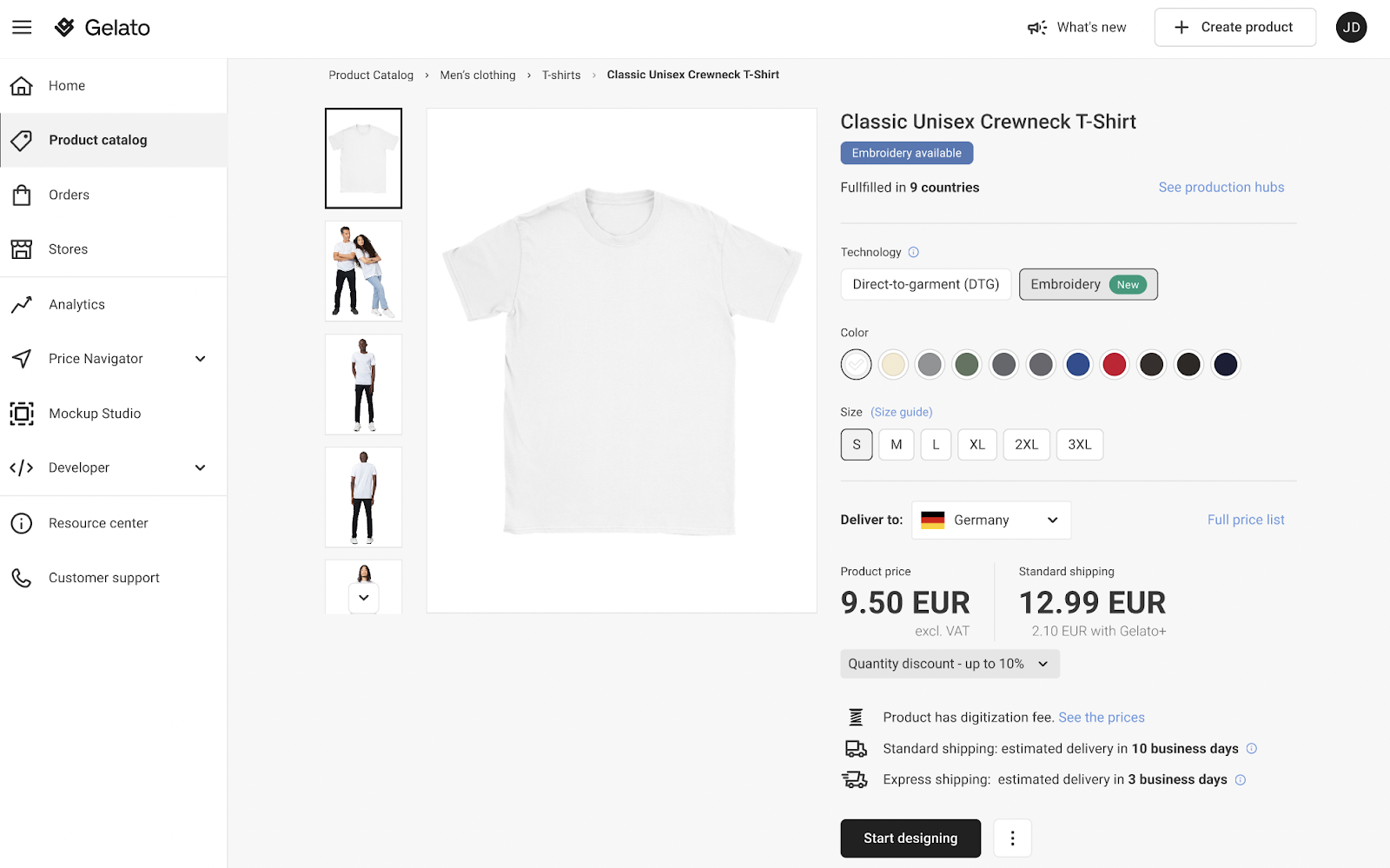 Print technology
Embroidery is not printing, it's a technique of stitching fabric using a needle and some thread and is often used to personalize bags, hats, polo shirts, and jackets. 
When designing logos for professional uniforms, embroidery is one of the most common options because it delivers an elegant feel to the logo and creates a 3D effect.
Stitch areas
With embroidery, you can customize various areas of your apparel to make it truly unique. Here are the areas available for most of our apparel items:
Left Chest (T-shirt, Hoodies, Sweatshirt)

Center Chest (T-shirt, Hoodies, Sweatshirt)

Large Chest (T-shirt, Hoodies, Sweatshirt)

Left Sleeve  (T-shirt only)

Right Sleeve (T-shirt only)

Left Wrist  (Sweatshirt, Hoodies)

Right Wrist (Sweatshirt, Hoodies)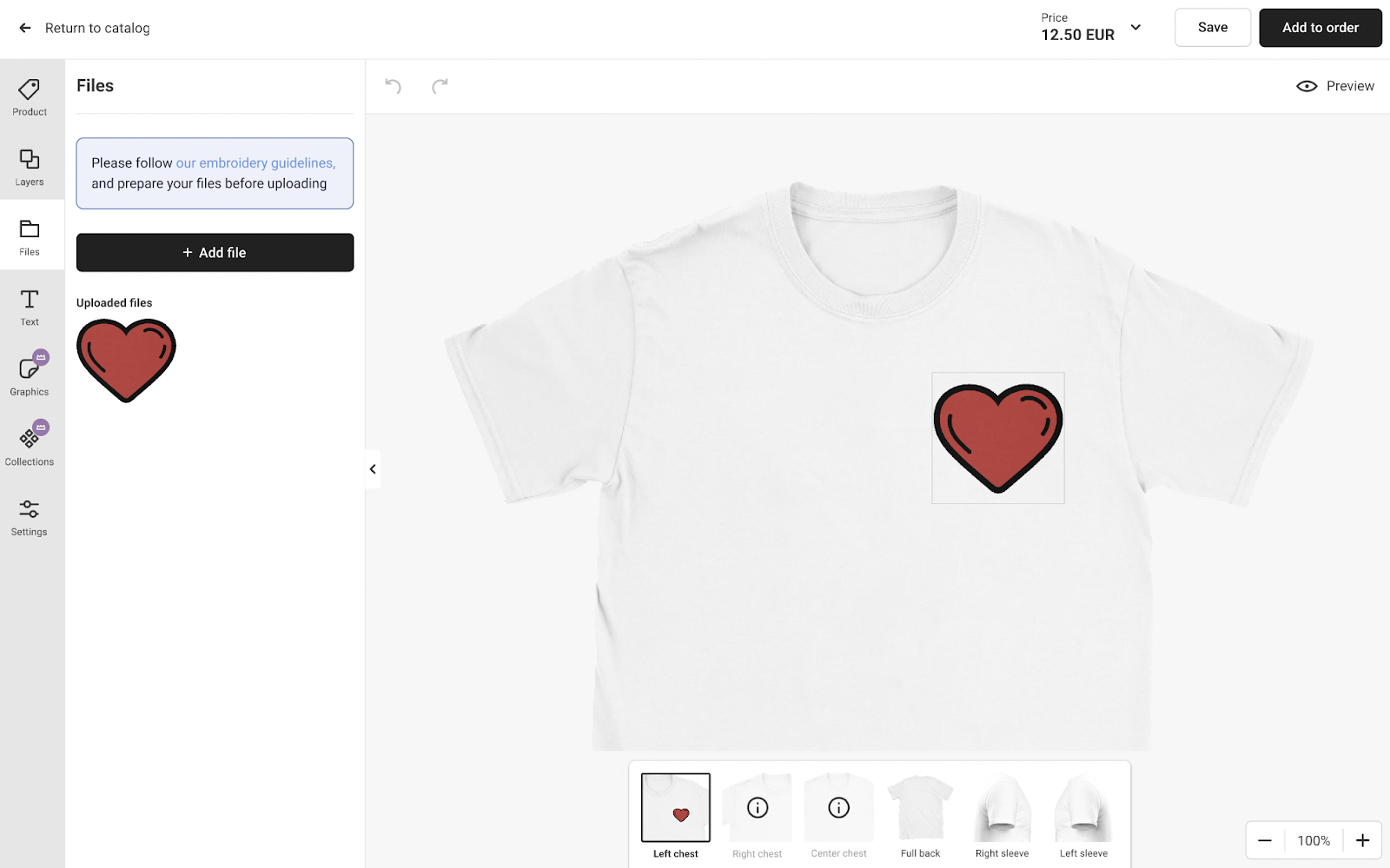 Embroidery offers several advantages that make it a popular choice for personalized clothing:
Our embroidery technique ensures precise stitching, creating a professional and polished appearance for your designs.

Embroidery is known for its longevity and resistance to fading or wearing off, ensuring that your personalized clothing stands the test of time.

Embroidery works well on a variety of fabric types, including cotton.